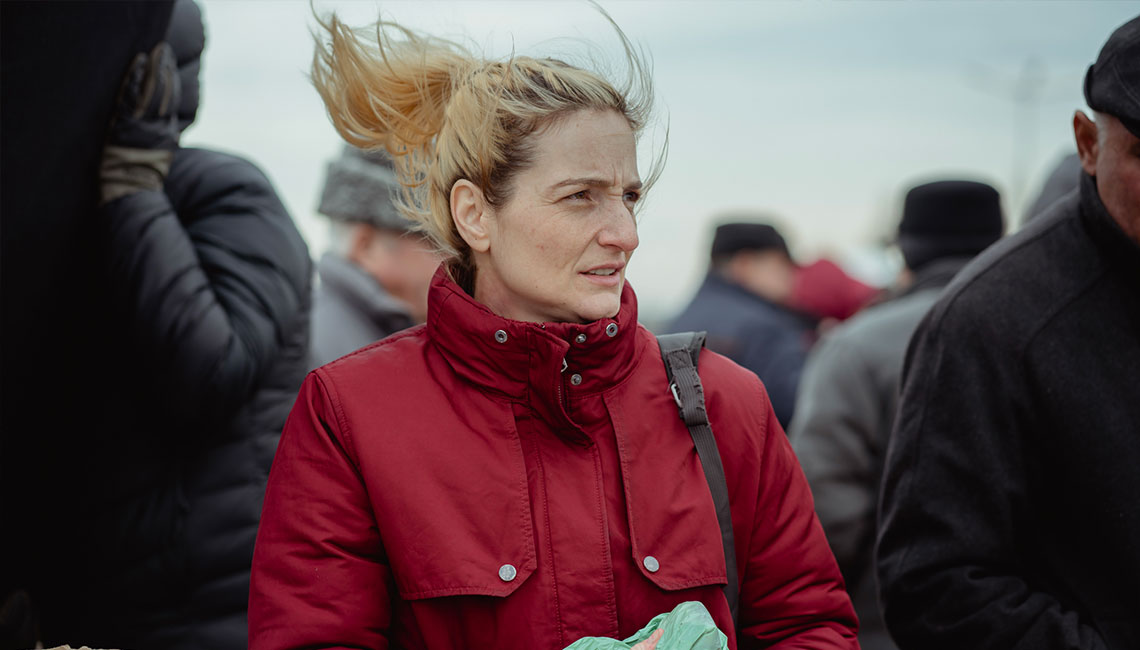 DIRECTOR: Andreea Bortun
130 minutes | Romania, France, SLOVENIA
Lavinia, a single mother, is trying to make a better living for her and her son, in a poor Romanian village. On her own terms. She's impulsive, she miscalculates, she doesn't know very well how to love. When she gets a job in Marseille, she has to leave her son behind. While she's away, he has to find out who he can become.
About
Production: Atelier de Film, Films de Force Majeure, Perfo d.o.o.
Release: Planned for 2024
Cast:
Mihaela Subțirică (Lavinia)
Stefan Costea (Dani)
Vasile Pavel (Marian)
Support
Eurimages
Romania CNC Romania (dev. & prod.), Sebastian Stan (equity investor US), MEDIA Creative Europe, Romanian Cultural Administration Fund (TETA), DACIN SARA – Society of Romanian Audiovisual (Transilvania Pitch Stop Award), Goethe Institut,
France CNC (Cinémas du monde), Région Sud (dev. & prod.)
Slovenia Slovenian Film Fund
This project was selected at
TIFF – Transilvania International Film Festival (Cluj Napoca, Romania) – Transilvania Pitch Stop Award – Venice-Gap Financing Market 2022

Team
Cast
Mihaela Subțirică (Lavinia)
Stefan Costea (Dani)
Vasile Pavel (Marian)
Writer & Director Andreea Bortun
Script consultant Matthieu Taponier
Producers Gabi Suciu, Jean-Laurent Csinidis, Ales Pavlin
DoP Laurențiu Răducanu
Production manager (FR) Jérôme Nunes
Postproduction manager (FR) Nora Bertone
Editor Tudor D. Popescu
Technical sheet
Format HD
Sound 5.1, stéréo
Length 130 minutes
Colour