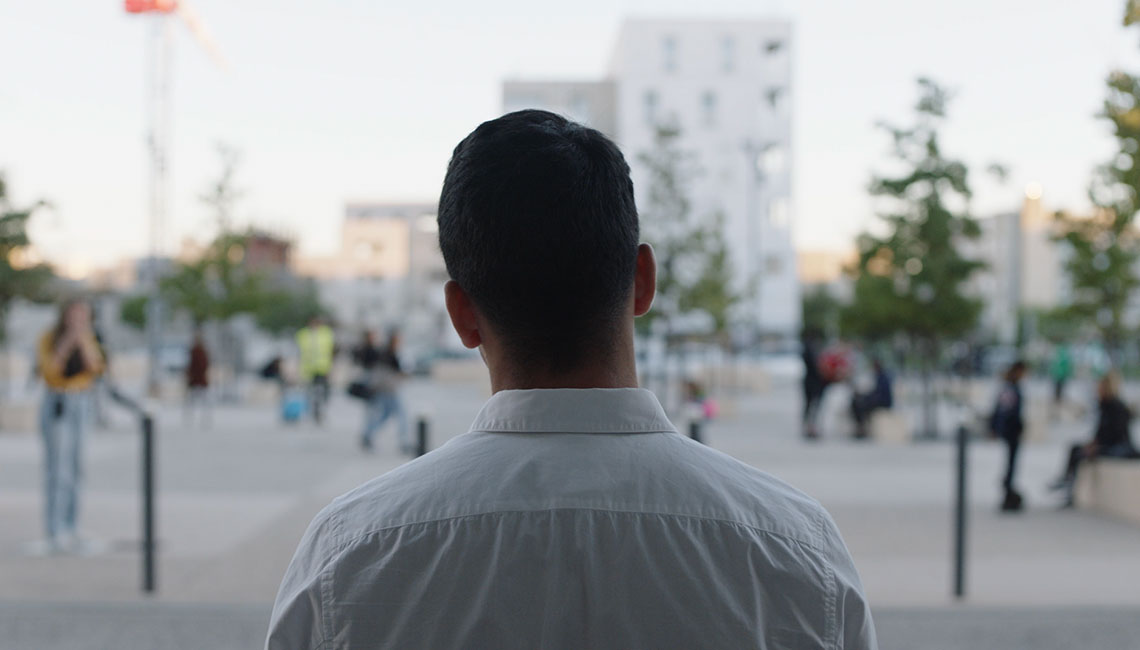 WRITERS & DIRECTORS: Romuald rodrigues andrade & ludovic aklil piette
25 minutes | France
20-year-old Kamel has a project for his social housing neighbourhood in Vitrolles. Committed and idealist, he is invited to present it to the Minister of town planning, in person. Together with his sidekicks Hichem and Youssoupha, Kamel finds himself in over his head, caught up in a political game…
This is the second short film by Romuald Rodrgues Andrade with Films de Force Majeure after Get Lost.
About
Production: Films de Force Majeure
Release: Planned for 2021
Support
CNC aide avant réalisation & Images de la Diversité – CGET, Région Sud, France télévisions, Beaumarchais/SACD scriptwriting grant, Sacem, City of Marseille, City of Vitrolles, Procirep, Angoa
In partnership with Vatos Locos Vidéo & Catalogue du Sensible
This project was selected at
Marché européen de la composition musicale du Festival d'Aubagne 2020
Team
Written and directed by Romuald Rodrigues Andrade & Ludovic Aklil Piette
1st Assistant director Lauriane Mack
Location manager Manuel Karacachian
Director of photography Mathieu Gaudet
1° assistant operator Zoï Bota
Sound engineer Frédéric Buy
Gaffer Lauren de la Borie
Machinist Clément Posak
Casting/ Continuity Milena Becquart
Costume Sarah Habib
Set designer Marie Potier
Make-up Oana Menus
Original score Sébastien Damiani
Producers Jérôme Nunes, Jean-Laurent Csinidis
With Iliès Kadri, Mamadou-Lamine Doumbia, Malik Bouchenaf
Technical sheet
Format HD
Sound 5.1, stereo
Length 20 minutes
Original language French
Colour