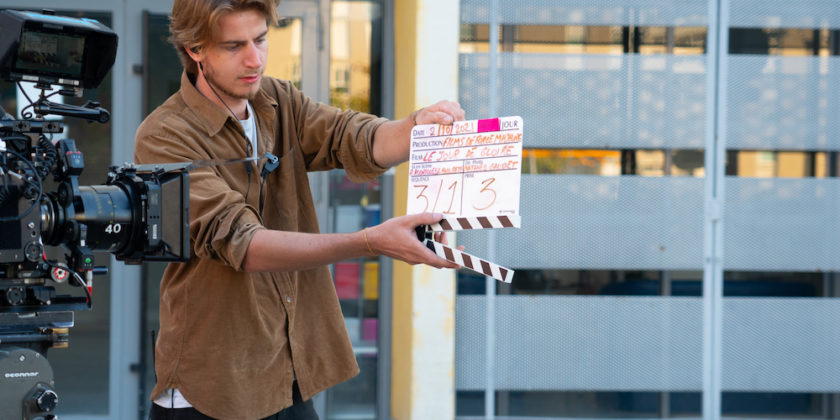 The shooting of A GLORIOUS DAY has ended
The next short film by Romuald Rodrigues Andrade and Ludovic Aklil Piette is currently in post-production! Screenings and broadcasting planned in 2022.
Kamel (Ilies Kadri) works with his father, owner of a bar in their housing estate in Vitrolles. Committed and idealistic, he has a long-standing social project for his neighborhood. With his sidekicks Hichem (Malik Bouchenaf) and Youssoufa (Mamadou-Lamine Doumbia), he is invited to present it to the Minister of the City himself, on an official visit to Vitrolles. Kamel is thrown into a communication operation that quickly overtakes him…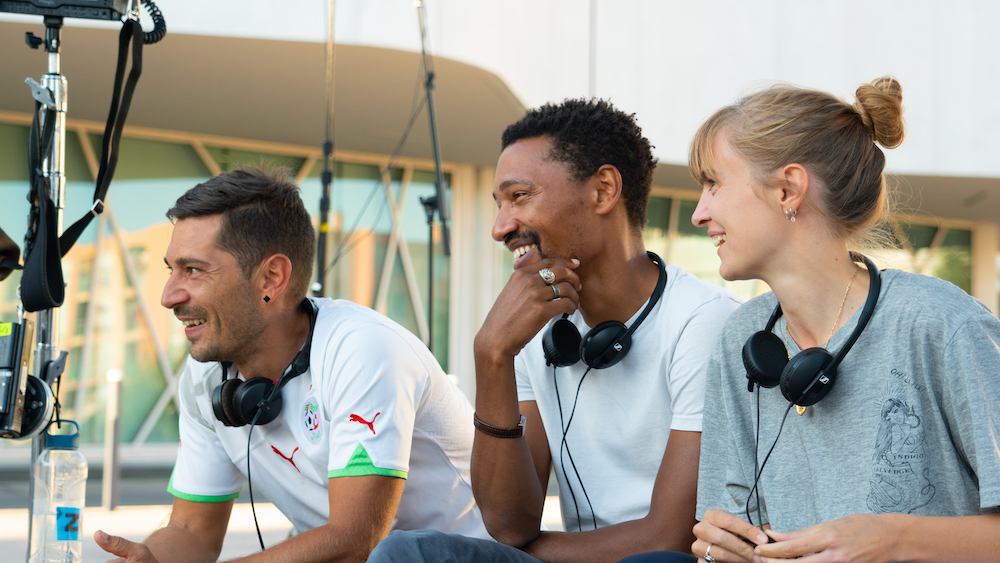 The co-directors Ludovic Aklil Piette (left), Romuald Rodrigues Andrade and the scriptwriter Milena Becquart.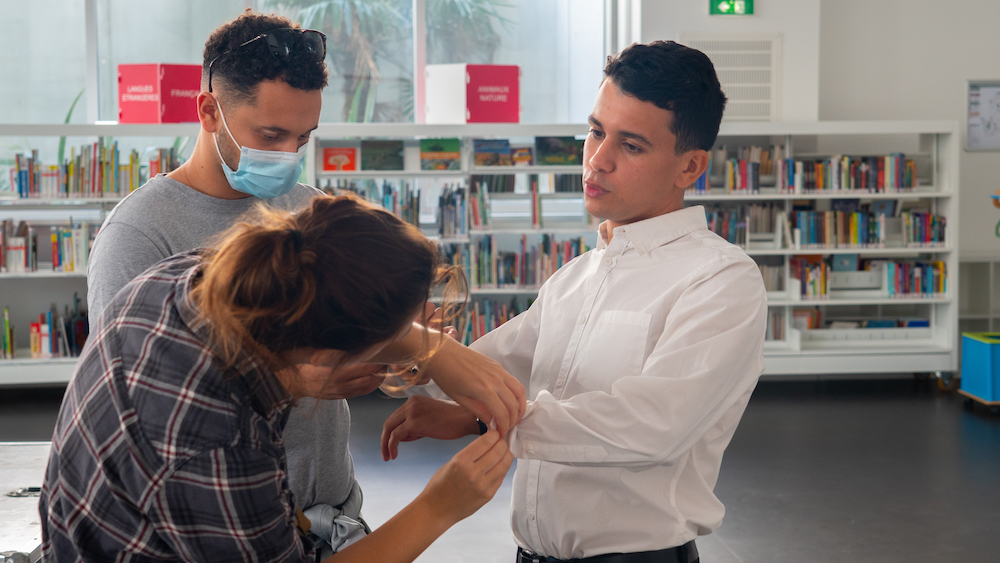 Ilies Kadri, in the role of Kamel.