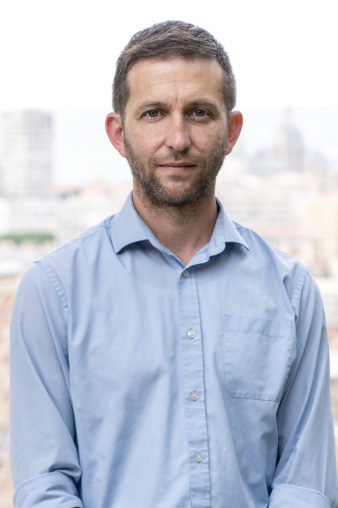 Jean-Laurent Csinidis was born in 1981 in Marseille (France). Vexed by having been rejected by film schools, he studied musicology, which turned out to be fascinating. He then spent several years abroad and started working in production with the company Amour Fou (Austria/Luxembourg).
In 2010, he returned to Marseille and created Films de Force Majeure, a production company focused on auteur films and international collaborations. Over the course of his projects, he has developed a particular taste for documentary cinema - which regularly brings him back to the shores of fiction.
Since then, he has produced or co-produced 30 films, most of which have been shown in Cannes, Berlin, Locarno, Venice, as well as at the IDFA, Visions du Réel, Rotterdam, Cinéma du Réel, Annecy... Among them, several feature films that have been distributed in France and internationally.
He has also experienced periods of crisis and doubt, which workshops and training courses have helped him to overcome: EAVE, Eurodoc, Emerging Producers... He is also a member of the SPI and of the association of producers of the SUD region (LPA).
He has been managing Films de Force Majeure since its creation. He needs to work in a team, if only to be able to talk about his children all day.