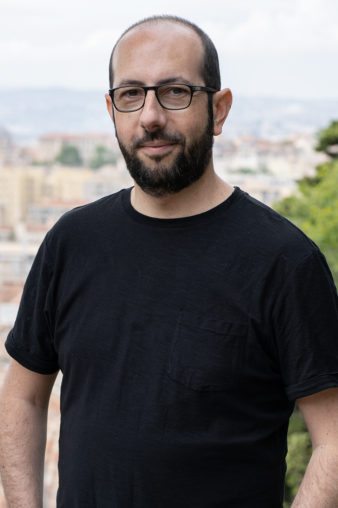 Born in 1980 in Le Var in the south east of France, Jérôme Nunes passed through a literary preparatory class before studying languages, then film theory at the University of Aix-en-Provence and Nottingham. He lived in England for 6 years where he worked as a teacher, while embarking on a PhD project.
He returned to France in 2006, where he became a professional translator and also worked on film projects with his partner Jean-Laurent Csinidis. That is when their project to create Films de Force Majeure in Marseille was born. He trained in production, learning on the job and working in various positions until he became production and post-production manager.
He is particularly interested in fiction and in tutoring the writing process. He has produced several emerging authors. For 7 years, he co-organised Nisi Masa's European Short Pitch with Wim Vanacker (a European programme combining a writing workshop and a co-production forum), he took part in writing residencies (WarshatAflam in Marseille - CNC Talents en courts, ShorTS Int. Film Festival in Trieste...). He is also a reader for regional fiction commissions (short and feature films).